Schedule: Marketing, Networking, and Circuit Training Labs.

Airport Information:
Charlotte Douglas International Airport
5501 R C Josh Birmingham Pkwy, Charlotte, NC 28208
(19.5 Miles from event location)

Ground Transportation:
Shuttle Services are available by pre-arrangement only.
| | |
| --- | --- |
| Company Name | Phone Number |
| Affordable Charlotte Shuttle | 704-253-4121 |
| All City Transportation & Shuttle | 704-366-6698 |
| Columbia Charlotte Shuttle | 803-783-5123 |
| Lake Norman Shuttle | 704-663-6662 |
| ​ Official Shuttle | ​​ 336-691-2020 |
| Queen City Shuttle | 704-593-1148 |
| The Hickory Hop | 828-327-2340 |
| ​ University Executive Shuttle Service | ​ 704-712-5283 |
| Walkers Transportation Shuttle Service | 704-618-3499 |
| ​ We Care Shuttle Service | ​ 704-533-4005 |

Please Click Here for Event Registration

Agenda

April 17th 2016
Meet & Greet: 5 pm – Hilton Garden Inn Lounge
6 pm- Social: Hilton Garden Inn Lounge
April 18th Day 1
7:30 am – 8:30 am: Registration
8:30 am – 11:30 am: Circuit Training Labs
-Ray Burke & Pat Clark: Exterior Building Maintenance
-Aaron Ritchie: Block Restoration
-Paul Kassander: General Service Maintenance
-Rich Colletti:How to Properly Prep & Seal Pavers and other Hard Surfaces
11:30 am – 12:15 pm: Lunch
12:15 pm – 1:00 pm: Circuit Training Labs Recap
1:15 pm – 2:00 pm: Dana Ritchie: Customer Service
2:15 pm – 3:00 pm: Kory Finley: Experts Interview
3:15 pm – 4:00 pm: Demonstrations
6:00 pm- Social: Hilton Garden Inn Lounge
April 19th Day 2
8:00 am – 8:30 am: Registration
8:30 am – 9:15 am: Demo's with Proportioner Give A Way (Must be present to win)
9:30 am – 10:15 am: LeiLani Chostner: Unsolicited Bidding
10:30 am – 11:15 am: Ray Burke: Magic Bullet
11:30 am – 12:30 pm: Lunch
12:30 pm – 1:15 pm: Tonya Burke: Getting Business, Keeping Customers
1:30 pm – 2:15 pm: Pat Clark: Customer Care: the Overlooked Key to Success
2:30 pm – 3:00 pm Expert Panel Q & A

Speaker Bios
Ramon Burke "Magic Bullet & Exterior Building Maintenance Lab "

They say necessity is the mother of invention and necessity invented Spray Wash Exterior Cleaning. As a former real estate developer, Ray was wiped out during the 2008 crash. Armed with a few hundred dollars, a pool pump, and a Home Depot pressure washer, Spray Wash was created as a basic way to put food on the table and feed his family. As the company has grown from its very humble beginnings, Spray Wash has become a family affair with the addition of Tonya Burke, Ray's wife and partner. Now a multi-crew "round the clock" operation, Spray Wash is north Florida's premier exterior cleaning company.
​
Tonya Burke "Getting Business , Keeping Customers"
Tonya Burke owns Spray Wash Exterior Cleaning with her husband/partner Ray. She has been in sales & marketing for over 30 years and joined their business full time in 2011; after realizing the huge demand andprofitability of cleaning for commercial accounts. They have since becomethe premier cleaner in their North Florida region, spanning many different market segments. This class will lead you through the process of how to get and KEEP commercial business; along with some other trade secrets.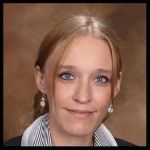 Leilani Chostner "Unsolicited Bidding"
LeiLani Chostner is the Director of Marketing for UAMCC and has over ten years of industry sales experience with unsolicited bidding. She is responsible for helping promote contractors to their customers through the UAMCC, social media, and SEO. She has oversight of several UAMCC programs and has strengthened this organization in countless ways. While many contractors respond to requests from potential customers for project bids, Leilani has specialized expertise in UNSOLICITED BIDDING. You will not want to miss the great insight that she shares with hundreds of contractors to create business from scratch.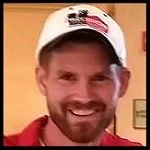 Pat Clark " External Building Maintenance Lab & Customer Care: The Overlooked Key to Success "
In 2011, Pat & Shielagh Clark came to this very convention searching for independent finacial freedom, which is what so many are dreaming of these days. They longed to own their own business one day, and to build a future for themselves and their family. Pat knew that by listening to the success of others, and developing mentorship and networking, his dream of owning a successful business would become a reality. From the hard work from his own back, he is now a multiple unit company. Precision Pro Wash specializes in the soft wash process in the Greenville and Charlotte, NC region. He is pressing numbers to ensure all his dreams will come to fruition. Come see Pat explain the path he took and how important getting the right advice made things happen for him today at our Free National Convention. www.precisionprowash.com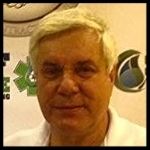 Rich Colletti "How to Properly Prep & Seal Pavers and other Hard Surfaces"
Rich Colletti has single-handedly transformed the concrete paver cleaning and sealing industry. Fighting such barriers as weather delays, moisture problems and time challenges, Rich spent years in research testing and developing a unique system that could be utilized immediately upon pressure washing, and that would not be impeded by rain or other forms of moisture. This "ALL IN ONE DAY" process he calls "SEAL-N-LOCK" www.sealnlock.com includes pressure washing the pavers, joint sanding, and two coats of sealer. This process has eliminated any chance of the pavers turning white, is much easier and quicker to perform, and is even better for the health of contractors using this system. He has been teaching this system since 2010 to over 400 contractors now authorized to seal surfaces properly with SEAL-N-LOCK. Don't miss this successful entrepreneur and inventor teach a revolutionary system.

Paul Kassander " General Service Maintenance Lab"
Paul Kassander & his crew at the www.PowerWashStore.com will demonstrate things such as Pressure Washers, Soft-Washing, Surface Cleaning, Water Purification, quipment functions & simple down streaming technics. They also have some brand new never before seen state of art equipment they will be unveiling. Paul says this will change the Softwash Industry.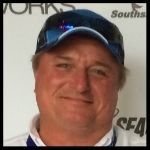 Aaron Richie "Block Restoration Lab"

Aaron Ritchie is the owner/operator of Benchmark Pressure Washing www.Benchmarkpressurewashing.com. Aaron was a masonry contractor for years doing commercial jobs and worked for several contractors that he had to clean his own brick. He bought a new pressure washer on a trailer with a tank and a ladder rack and 55 gal of brick cleaner. In 2002 he started cleaning his own brick instead of hiring someone to have it done. In 2008 he started pressure cleaning solely and got out of the masonry business. Come hear Aaron Ritchie teach participants on new masonry cleaning and brick restoration.